soundskool opened its doors to the general public in Siem Reap with a big grand opening event. The grand opening was on Sunday 24th March and families, musicians, teachers or anyone interested in starting to learn music came. The day was jam packed with wonderful activities including Q and A's on why music education is important in Cambodia, music performances from teachers, competition giveaways, instrument demos and many more.
soundskool is an amazing all-in-one music school & store company offering international music standards and international RSL (RockSchool) Certification. The soundskool music shop sells global top brands such as Fender and Roland.
Mey Mey is the store supervisor for soundskool in Siem Reap. Mey Mey joined soundskool back in 2017 as part of the sales team. Her hardworking and adaptable attitude resulted in her quickly moving up in the company where she managed soundskool's second store in Phnom Penh before moving to Siem Reap. She is a friendly and motivated soundskool employee and is excited to be running soundskool's first store in Siem Reap.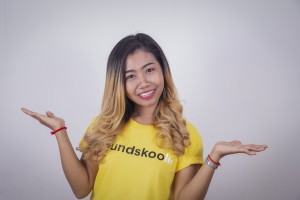 She was quoted in saying
"soundskool is my family,  soundskool is my life, all for one and one for all. I am excited to be the manager of the new store in Siem Reap I can't wait to see the progression of all the new students that will be joining our wonderful school and the incredible musicians that will benefit from our new store".
For more information please visit: